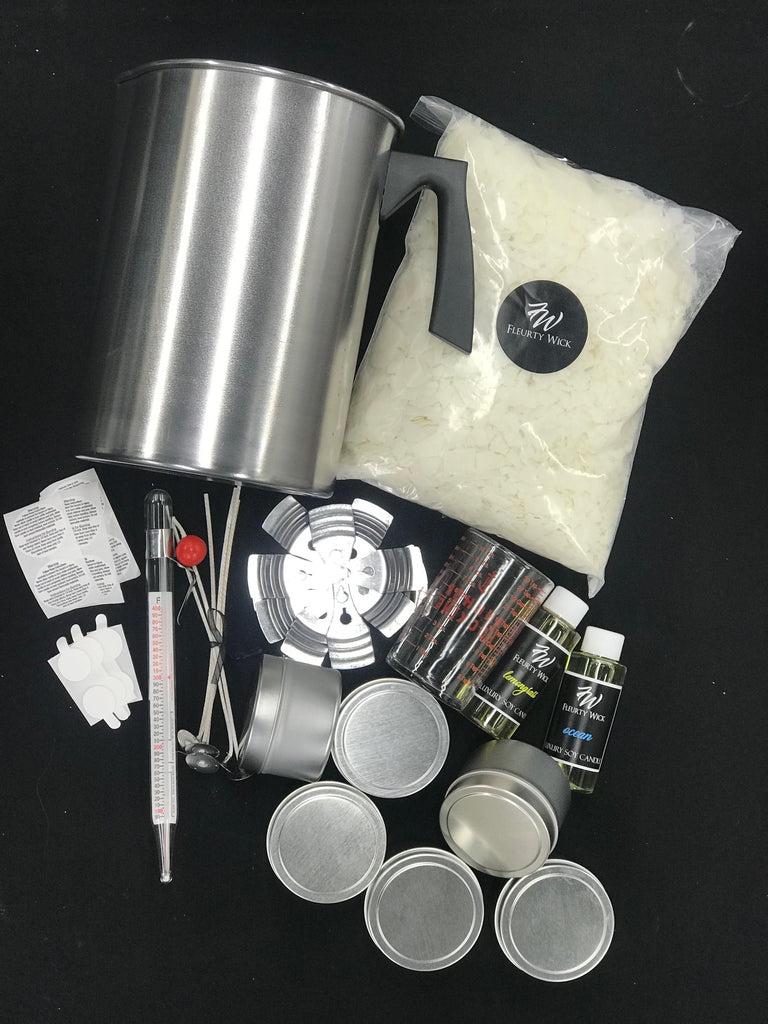 $37.99
$0.00
Soy Candle DIY Kit
Use our Soy Candle DIY Kit to make candles at home! Great for a gift or to create your own candles. Easy for a first time user! Our kit comes with premium soy and your choice of premium fragrance oils from our extensive collection. Get one today!

Materials included:
1 Melting Pot/Pouring Pot
2 lbs. Premium Soy Wax
2 – 2 oz Premium Fragrance Oil
6 Premium Wicks
6 Wick Bars
6 Wick Stickers
6 Warning Labels
Glass Thermometer
6 - 6oz Tins

Items you need at home:
Medium Sauce Pot for double broiler
Stirring Utensil
Paper Towels


Upon completion of purchase, we will contact you for your scent selection.