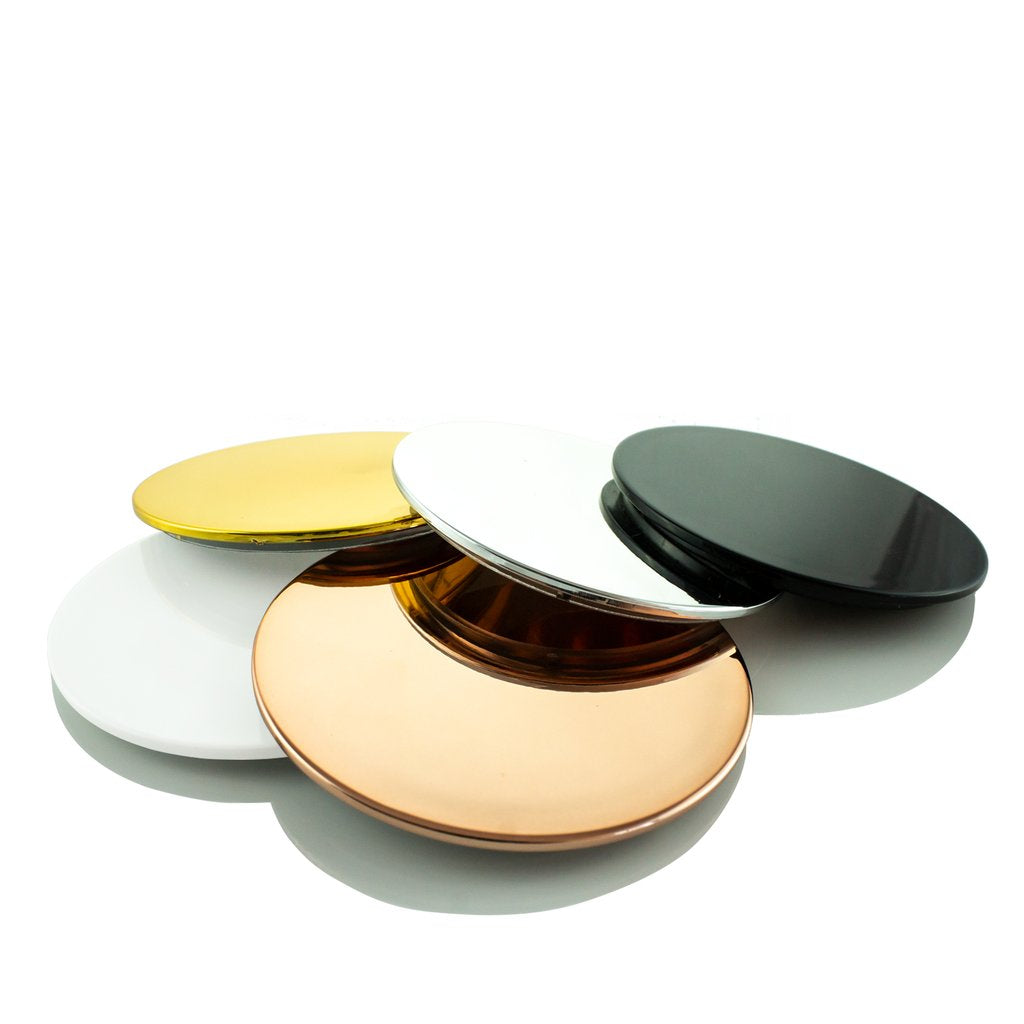 $2.50
$0.00
Tremé Tumbler Lid
Specifically designed to offer a luxe finish to our Tremé vessels, these slim line lids are manufactured using a high quality PVC plastic and electroplated to offer an outstanding finish to your candles at an affordable price.
Cannot be sold without candle purchase

Dimensions 2.9 x 0.2 inches approx. 7.4 x 0.5 cm approx.
Lid Weight 0.4 ounce approx. 11.5 grams approx.