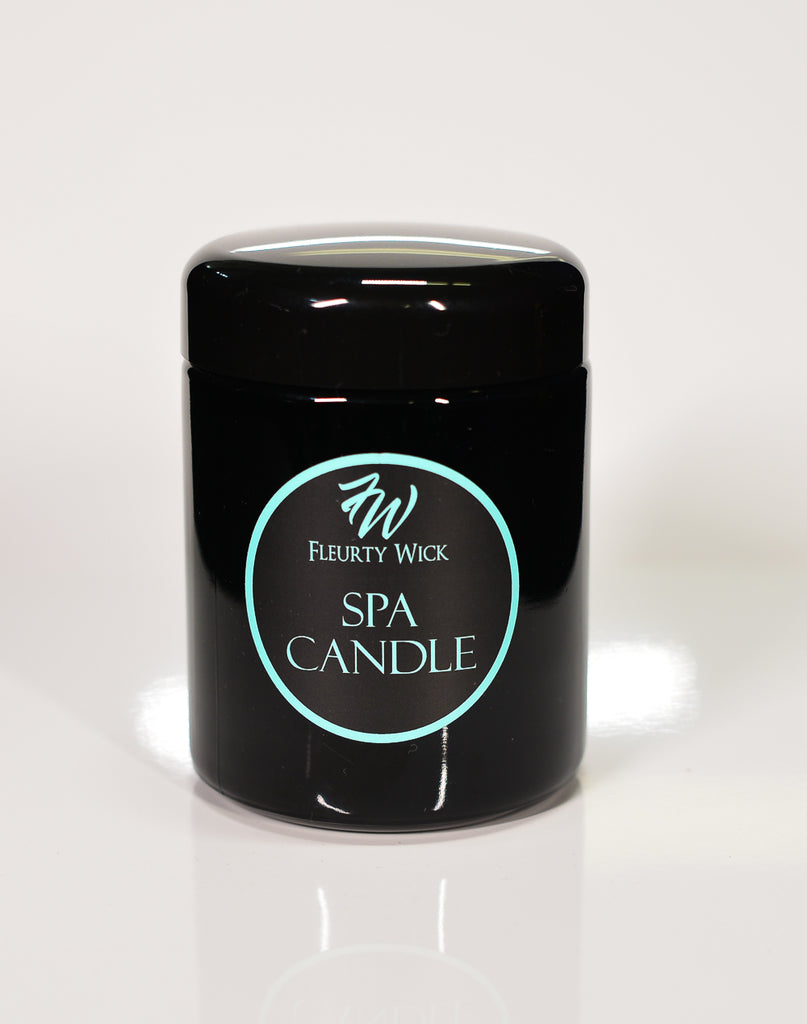 $24.99
$18.00
Exclusive Spa Candle - 7 oz
Our Signature Spa Candle is housed in our exclusive ultraviolet glass. This exclusive recycled glass from the Netherlands helps preserve the quality of the candle by blocking out harmful radiation across the spectral range of visible light.  This assures that every drop of wax reaches your skin completely fresh, no matter when you use it. 7 ounces
Made with 100% soy wax, Grapeseed Oil, Jojoba Oil, Vitamin E, Sweet Almond Oil and Avocado Oil.
Our spa candle is an all over moisturizing body oil and warming massage oil all in one. Simply light the candle before taking a shower, allow the candle to pool, then blow out the flame.  Use the warm oil on dry spots or all over for a warm massage.
A great treatment for knees and elbows or hands and feet following a manicure or pedicure.Scents are listed below. If you would like a custom blend, or if your desired scent is not listed, please add a comment in the special instructions at check out and we will contact you promptly.
Available in Fragrance Oils or Essential Oils.  Essential oils vary by price. Prices available upon request