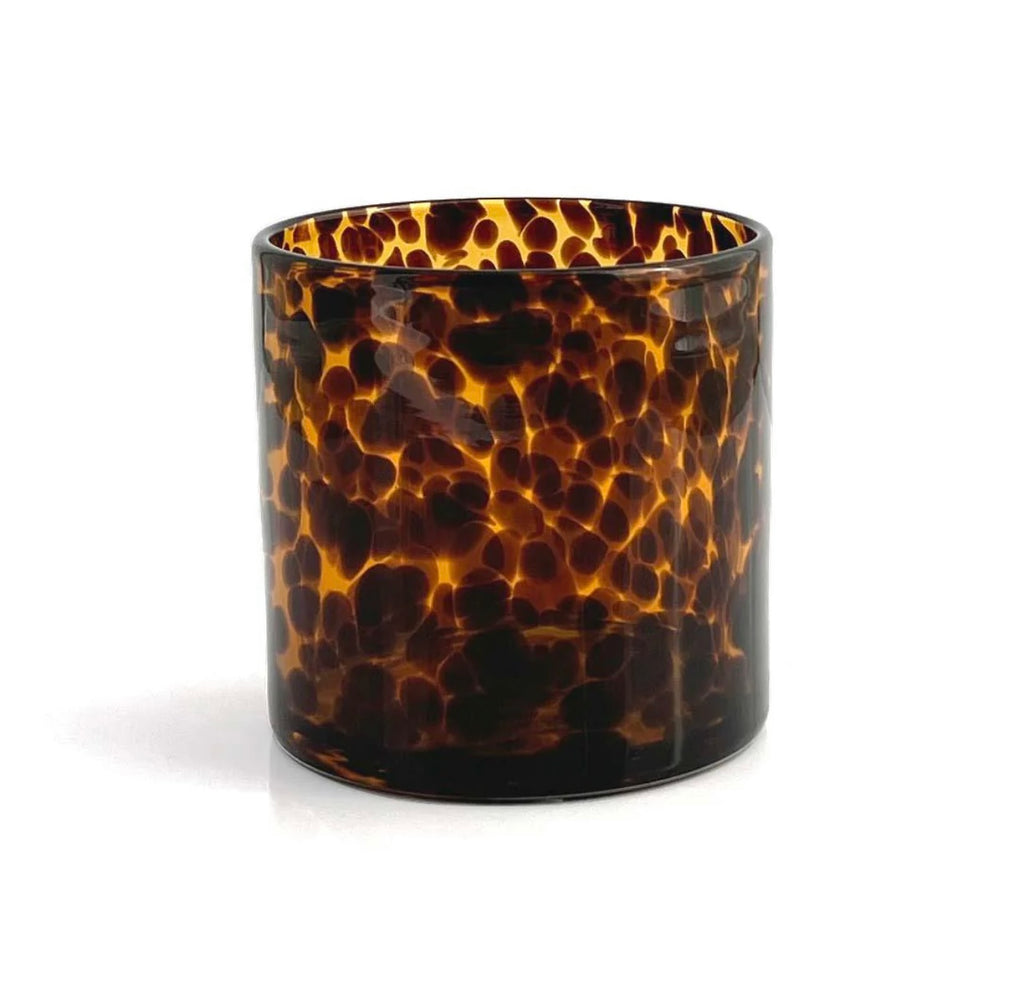 $29.50
$0.00
15 ounce Handblown - Safari Print
A modern adventure with a dash of danger makes our handblown Safari the glass of the moment. Grab your faux fur; it's time to paint the town!

Each jar is handmade, reusable, and upcyclable. Because they are not painted, they can be reused as drinking glasses or barware!
Our stunning glass is truly unique. No two pieces are identical and each jar is truly one-of-a-kind. Color is deposited into the glass, rather than painted, making this piece both exclusive and durable. Adding wax to this jar creates a beautiful white background, allowing the pattern and colors to pop. This glass is thick and strong; a candle maker's dream.
Please note that specs are approximate. Each jar is handmade and weight and dimensions will vary.
Exterior Diameter: 4 inches
Interior Diameter: 3.625 inches
Height: 4 inches
Recommended Fill: 15 oz
Empty Weight: 16 oz